I promised an English translation – and here it is. Feel free to correct my language or ask if things doesn't make sence. 
From small scraps from the fabric used to make a dress or purse, you can make a matching hair band. These measurements gives a hair band for a child. The elastics will also have something to say about how wide the hair band gets.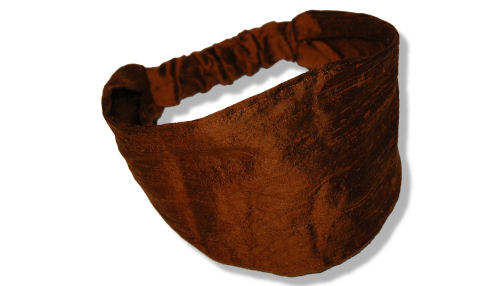 Start by cutting a piece of elastics (2,5 cm wide) of 13 cm, a piece of fabric 14x44cm (for the hair band itself) and a piece of 7,5x20cm (for the chasing). Hem the longest sides of the largest piece and make the smallest piece into a long tube by stitching the longest sides right sides toghether.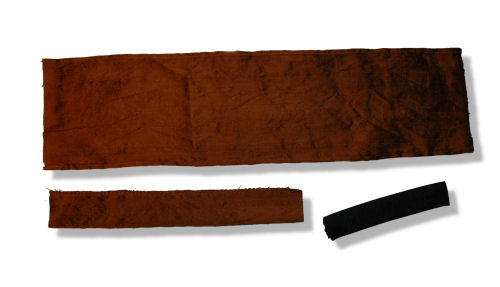 Turn the tube inside out and thread the elastics by using a safety pin or similar.


Sew a few stitches to secure the elastichs in the ends to make it look like this:


Wrinkle the short ends of the hair band piece to twice the width of the elastic part. Place elastics and hair band right sides together.


Fold over.


Stich with a straight seam using the threads for wrinking as a guideline. Secure the edge with zigzag.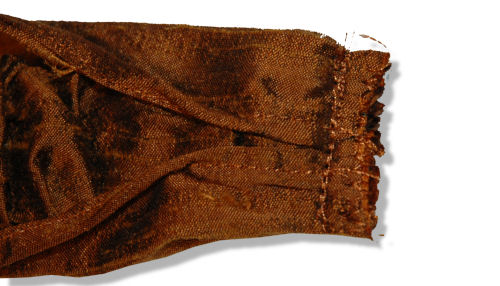 Repeat on the other side, turn right side out and you are finished.